Thanks to an alert Islanders fan at
Islanders Country
forums, we now have another look at the new RBK uniforms for next year.
This photo is from Stony Brook University, where there was an Islanders moon-bounce set up as a promotion at the SBU Film Festival.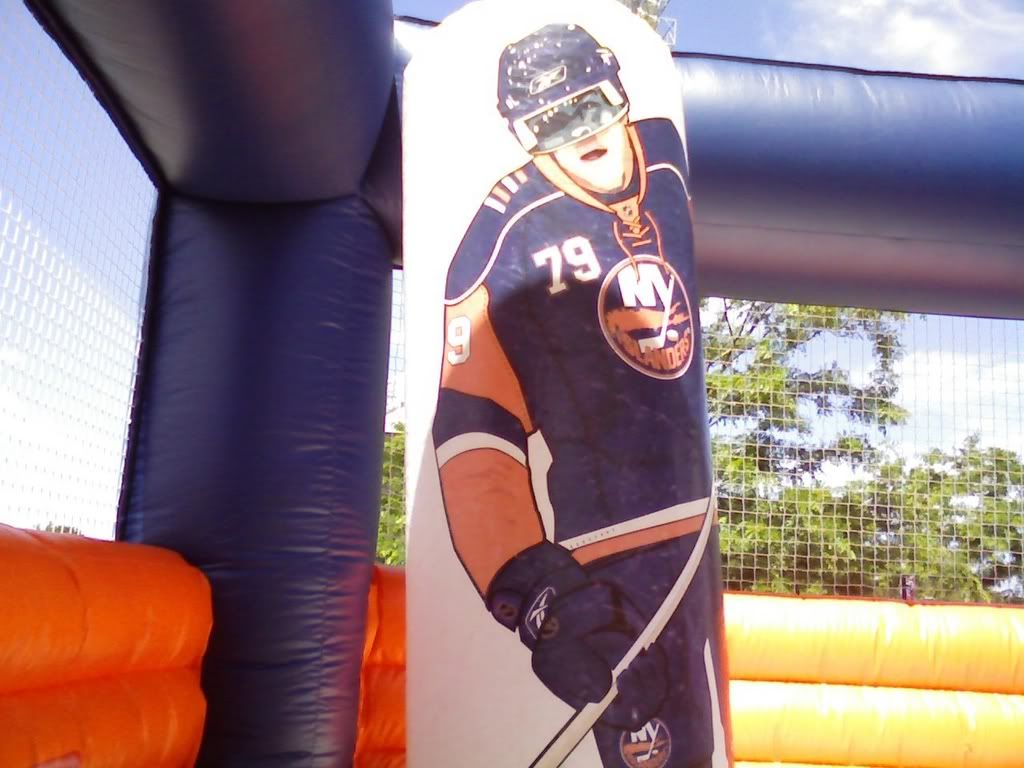 Hey, it's Yashin! Not sure when this was painted, but it can be assumed that (based on more recent accounts of the uniforms) it was after the buy-out and the order was simply not updated/changed.
Note some differences from the prototype leaked photograph, including blue all-around torso and white numbers. Orange tie-up laces are seen as well. It still isn't official, of course, but it is an interesting find for sure.